mybrandz
This user hasn't shared any biographical information
Posts by mybrandz
Summary of Social Media Week that shook up New York
"So what are your plans for this week?" my father shouted over the phone, at decibels only parents on trans-Atlantic calls are capable of attaining.
"I have a convention this week. It's Social Media Week."
"Where is it taking place?"
"At hundreds of venues worldwide."
"What do you mean?" he said in surprise.
"Really. Just here in New York there are dozens of venues. We are also planning an event, for 200 people."
"Wow!" My dad sounded impressed. "They invited you to present? That's great!"
"Well, not exactly. Anybody can organize an event and publicize it on the website."
"What do you mean – anybody? Who is managing it?"
At this point, I realized that Social Media Week is apparently something quite unique. For three years already, 60 thousand people in 21 cities around the world (with New York taking center stage) assemble for a week of meetings addressing the topic of social media and its impact on humanity in the fields of culture, business, the media, economic and politics.
Unlike with traditional conventions, whereby organizers launch their event on Facebook and think that, by doing so, they are successfully internalizing social media, during Social Media Week, the socialization is not merely that of the content, but primarily, its very essence. The convention is held in a sort of organized chaos, and what binds it together is the talk on Twitter and Facebook, which sends participants scurrying between the events taking place all over Manhattan, roaming according to the latest buzz. In essence, the convention has a kind of open code: the organizers merely provide the platform that directs the traffic and interconnects the various parts by way of a single brand, a website and a central idea.
This week, the sheer volume of buzz words flying was dizzying: from "engagement" to "real time", from "data centers" to "COOLaboration", "gamification", "analytics", "cloud" and, of course, "Pinterest". I did my best to rise above all of this chatter and to focus on the big picture.
For the major corporations in the United States, the social media are already acknowledged as being far more than just another advertising channel or Facebook page being administered by a few kids – it has grown into a Tsunami, whose appearance has caused dramatic changes in their structures and modes of operation. A senior vice president of Deutsche Bank advised from the podium that:
"Our organizational structure has changed as a result of the social media. We now have 100 thousand employees in 70 countries and are currently rebuilding our corporate institutions around the idea of intra-company sharing via cloud technology."
Deutsche Bank is not exactly a corporation that one would suspect of impetuously dashing to adopt the latest trends.
"Today, half of the bank's employees are already members of our in-house social network. They are not uploading photos of kittens, but rather, are sharing business ideas with their colleagues. We saved USD 10 million already at the pilot stage."
"But, wait a minute. How do you measure how much you've saved?" asked the moderator.
"Hey, we are a bank," answered the vice president with a smile. "We know how to count money."
Even the representative of IBM (the "blue aircraft carrier" – my father was one of its first employees in Israel) said: "If we once were a vertical company, reporting upward and receiving rewards or pink slips from the top down, today we have evolved into a cloud company operating horizontally using our intranet."
Tens of thousands of employees from around the world are now playing in the new playground, where we are all interconnected in real time and where every action evokes a reaction. John Bell from the Ogilvy advertising firm, for example, recounted how "We used to throw away a lot of money every time a CMO, said 'Handling Facebook belongs to us and not to any other department'." During Social Media Week, Bell announced the launch of Social@Ogilvy, a new organizational structure that Ogilvy is offering to its clients. All departments in the company are manned by teams of social-media experts. Team members receive belts in different colors, depending upon their expertise in their discipline, so that a customer service manager may earn a black belt in social media, while the CEO might have only a yellow belt.
The vice president of Ford, one of Bell's clients, attended SMW wearing a three-piece suit, with sleekly combed hair – in short, as corporate an image as you can get. Despite this, he spoke with disdain about the old "Corporate America" and boasted about how Ford's R&D Department uses Facebook to receive feedback on products and ideas, while its HR Department "no longer operates the old-fashioned way" and now recruits new employees mainly through Facebook. Just like Henry Ford was recorded in the annals as the author of "The Democratization of Automobiles," it seems that the company he founded is itself undergoing democratization through Facebook.
The concept of contextual cooperation is also trickling down into the routine culture in companies. The author Scott Belsky, for example, recounted how at Google, they began to hold meetings while everybody remains standing, a novel technique for keeping everybody at the energy levels needed in a world where everything occurs and is reported in real time (and also to make sure that meetings don't drag on).
Even if we wanted to flee from this communal concept that mimics the spirit of the sixties to the privacy of the office, we may not succeed. At Ideo, one of the world's leading innovation and design firms, they believe that soon no one will have an office. Their employees, for example, instead of sitting in their respective corners, work on the move among the various "project rooms". All of the project data and all earlier ideas raised in relation to the project are hung on the walls in each room – just like a Facebook wall. Project rooms encourage collaboration, the supreme value of this new era. Even Mark Zuckerberg relinquished his private office and opted to sit in the open space along with everybody else.
This change has also become necessary even for the most traditional corporations, if not for the better, then for the worse: crises in the Twitter era are occurring every second and are forcing employees in all departments to work in cooperation around the clock: When the marketing manager of Oreo cookies (who, in the spirit of the brand, is a smiling woman) addressed the audience, she related how, one day after their successful marketing campaign, during which Oreo cookie fans broke the Guinness World Record by awarding it 200,000 "likes" in 24 hours, the rapper Lil Wayne succeeded in breaking their cookie (and the record) with 500,000 "likes" and caused them embarrassment. "Our main conclusion is that, in order to succeed in the social media, all of the Company's departments have to be ready and available 24/7," she said and then giggled for some reason. "The legal counsel, marketing and customer service staff – today, all of them are included in our emergency response plan, during which employees of the various departments are gradually called via Skype in real time and decide how to respond. I don't recall a single instance when we failed to achieve something after hours of work." Obviously, this is a lot less funny for the rank and file employees.
At the close of another day, during which I was swept along with the flow of events from one elegantly designed firm to another, and after our event had ended successfully, I understood something important. Any manager, who asks himself today how he should prepare his company for this new era, can obtain inspiration from the convention itself, and mainly from its format. The collaborative, open – and yes, slightly wild – way in which it proceeds is the divine pillar of cloud that will guide us in the near future.
Take-away
The social media era is destabilizing the structure of corporations.
Real-time collaboration is the new supreme goal.
Say goodbye to your private office and even to the chairs in the conference room.
Most advertising agencies are still run along the same lines as they were during the "Mad Men" era — only with less smoking and drinking. It's especially curious because, despite all the new technology introduced over the past few years, most ad agencies are still managed like they were in the old days.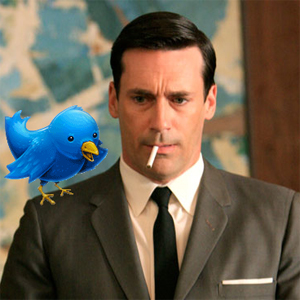 Lately, I've been wondering if there is something ad agencies can learn from the start-up community. As someone who established an ad agency, sold it and then launched a start-up company, I often ask myself what I would do differently if I decided to create another agency.
Here are some of the lessons I've learned:
Put the product and technology people in the driver's seat
I would ensure that at least half the company is made up of technology and product people. Take a look at what has happened to the media industry. The largest publishers in the world aren't driven by editors and writers, but by engineers. Take Facebook and Google — classic media companies based on the advertising model of selling exposure. They are triumphing over content producers, such as newspapers, because they put the tech people at the heart of the business model. The same applies to the music industry under the leadership of Apple, which is a company of engineers and product people. Today, the technology people are hidden in interactive sub-departments, whereas in the future they will occupy front-row seats.
Share company ownership with employees
Looking back, I regret not having a stock options program for all of my employees. I learned the principles and advantages of the method only when I established a start-up company. Ad agencies often flinch at giving their employees any real ownership in the company. But if you want to attract technological talent, especially in this highly competitive environment, you have to offer employees a stake in the long-term success of the business. Today, your biggest competitor isn't the advertising agency across the road, but tech giants like Apple and Google.
Less research and more real-time data analysis
Focus groups and qualitative research sessions are tools from the old days. Today, there are tons of new technologies out there that provide real-time analysis that allows for better decisions about what works in the marketplace. Facebook and Google don't ask their users whether they will use a certain product or new feature in the future. They simply launch the product to a small group and follow its behavior in real-time.
This is how every modification to the Google search engine algorithm is tested. Even the font color and design of the search results were tried in 50 different versions until the field data indicated which one was preferred by the users. Along the same lines, advertising agencies can broadcast dozens of versions of the same advertising campaign on television or online, and learn in real-time which is more effective. With time it will be possible to expand the trial model and measurement to all of the agency's products.
Ask for payment compatible to the creation of value
Every start-up quickly learns that it's far easier to receive payment according to the success it awards its clients rather than for the abstract service it provides. Why should the advertising agency charge percentages from the media or work by the hour when it can ride along with the success of the product as sales increase? In fact, this is the result that the advertising agency is selling.
Don't let borders be a boundary
One reason that ad agencies trade at a lower price-to-earnings ratio than tech companies is because they are believed to be limited in scale. This is because traditional ad agencies only sell their services in one country. A local Dutch advertising agency, for instance, would not approach a customer in Thailand. Why not? During the first days after launching our start-up, we received leads from all over the world: Thailand, Singapore, Holland and Mexico. The same applies to advertising agencies. Ideas have no boundaries or limits.
Speak truthfully. No emotional manipulations
Sergey Brin is quoted as saying that the need for branding was born from failed products. According to this rationale, if the truth is strong and convincing, there is no need for elaboration and emotional manipulation. The advertising sector has used puffery in their pitches in order to increase a product's value. People recognize that this trick has run its course; today, thy are far more sophisticated and aware. The only way for advertising to become relevant is by connecting to the truth and by examining what genuine value can be awarded to customers' needs.
Create value for the world
Silicon Valley is deterred by advertisers. It's not surprising that Mark Zuckerberg sent his partner to New York to deal with advertisers, or that he shies away from the ad industry. The new wave of start-ups and companies, such as Tesla Motors and Better Place, are trying to do something useful for the world, beyond just making money.
To paraphrase Fred Wilson's advice to start-ups, I shall give one piece of advice to the founder of the future agency: First create value for consumers, workers and the world, and the brands will follow.
My new guest post on AdAge:
http://adage.com/article/digitalnext/google-pages-brands/228604/
My guest post on AllFacebook:
http://www.allfacebook.com/7-ways-to-build-customer-relationships-on-facebook-2011-05
What's the connection between Zuckerberg's dog and Facebook's IPO?
Congratulations must be sent to Mark Zuckerberg for his new relationship, or so you might believe from his recently updated Facebook profile. Just a few days ago he told the world that he is "in a relationship" with Priscilla Chan.
For Priscilla these are old news – they've been together for 5 years now. So what happened now that made Zuckerberg not only open his Facebook profile for everyone to see, but also update his relationship status?
A hint for the possible answer might be found in the Facebook page he and Chan  recently opened for their cute fluffy dog, "Beast". In this page you can get a peek to what seems to be accidental, untouched moments from Mark's life: here's Beast in the bath, there Beast meets the dog trainer Cesar Millan, and here you can see him checking out his Facebook page.
Another clue might be found in Zuckerberg's recent SNL appearance, which proved that he can laugh and make jokes about himself. And what about the recent 100 million dollar donation made to the New Jersey education system? What does this tell us?
But the ultimate clue is the timing – Zuckerberg, the usually shy and private developer, started opening up right after the success of the "Social Network" movie, which presented him in an unflattering light.
All of those actions are not coincidental. Someone very smart at Facebook, the 60 billion worth company, decided to manage Zuckerberg's image, possibly for the upcoming IPO.
This is a very smart move – when the movie came out, Zuckerberg probably wasn't very happy – but he did not fight back, knowing that such a move would only draw more attention to it (not that the "Social Network" needed that). Instead, he told Barbara Walters that he took the whole company to see it. But his unflattering portrayal didn't go unnoticed – after the storm calmed down, his publicist went out on a mission to prove that Zuckerberg is nothing like his character in the movie.
My prediction is that we will see more and more of Zuckerberg's human side, with all sorts of "effortless" updates – like Beast's page or tagging pictures from his personal trips to Africa. To be honest, it is nice
for whatever reason it is happening. Or like the famous quote says (and here it so much appropriate): Mark Zuckerberg too should start eating his own dog food.
A story by Sam Gustin:
What do Manchester United and Justin Bieber have in common?
Fans of the British soccer team and the teenage American pop star are the most active and engaged on Facebook, according to a survey by FanGager, a New York-based startup that measures brand engagement on social networking sites.
To the story: